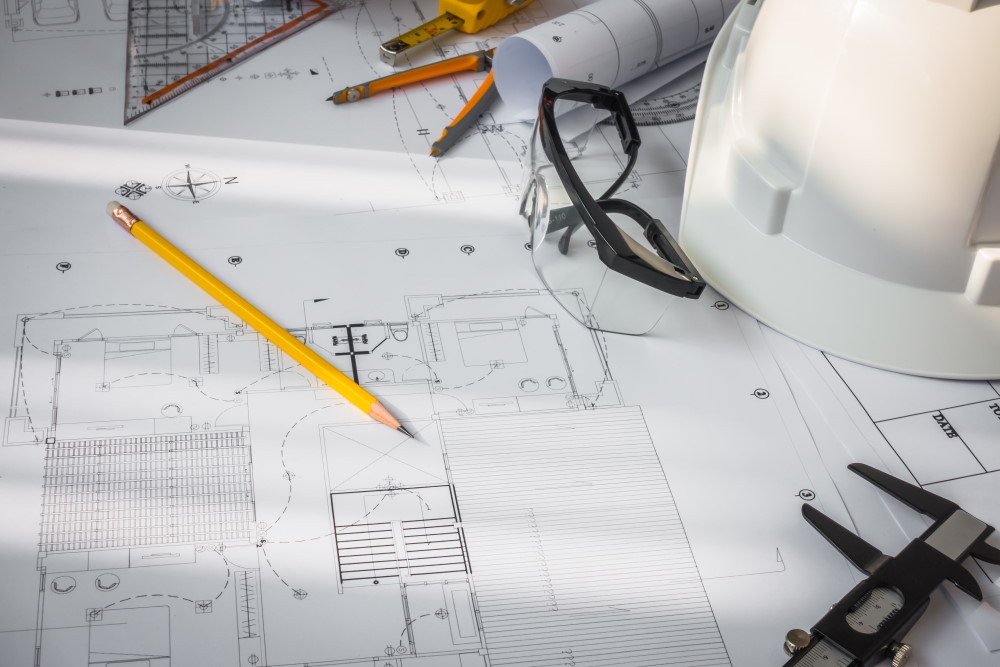 A Brief Guide to the Building Regulations Process
Building regulations, in brief, are a critical part of the design to build process, with many complicated rules to adhere to. To help you understand the procedure in more detail we have prepared the following guide.
Why Do You Need a Building Regulations Application?
Building regulations in brief applications are necessary if you are wanting to put up a new building, to extend, or to alter an existing building to ensure safety and quality above all else.
The regs drawings also provide extra detail for the builders so that they can accurately achieve your dreams designs as discussed with our architectural designers.
They enure work must also meet the relevant technical requirements, and that they must not make other fabric, services, or fittings less compliant than they previously were on top of this.
Building Control Local Authority or Private Inspectors?
To pass building control, you can use either the local authority or a private inspector. This decision is completely up to you as the client, and both have their advantage.
The prices of both are the same, however, their services and agenda differ considerably. Before you make your decision, it's always wise to learn how first
Local Authority:
Private Inspector:
·        Not-for-profit organisation

·        More consistency in standards

·        Can be stubborn and unhelpful in problem solving

·        Driven by the rulebook rather than the client

·        A tried and tested system of delivery

·        Always independent

·        Will question and flag up poor workmanship

·        Helpful and compromising

·        Flexible in decision making

·        Good customer service

·        Can be biased to familiar builders

·        Less strict on regulations and questioning

·        Do not consider workmanship or quality

·        Are less available, organised, and responsive

·        Do not have local historic building knowledge
It is important to determine which option is right for your situation and whether the information they provide is fair, honest and without a hidden agenda. If a builder insists on using a private inspector, he knows there might be other reasons.
What happens in the building regulations process?
To create the most helpful brief build regulations guide possible, outlining the process that we go through to create the drawings is an insightful way to provide context.
1. Drawing – 2-3 weeks
At this point, we will begin to draw the building regulations drawings, detailing them with all necessary information. You should make us aware of any design changes or of any preferred construction methods here if you have any.
2. Review & Submit – 1 week
Once we complete and check for any issues, we will send the drawings to you for your opinion. Once you have confirmed them, the drawings are then submitted to building control by your architectural designer. We prefer to use the local authority for building control, however, if you request to use a private building inspector, this is okay. The drawings will also be submitted to a structural engineer if this is necessary for your project.
3. The application – 2-3 weeks
Once the application has been submitted to building control, we will receive an initial notice and consult with the local authority and supporting documents like structural engineering work will be checked.  Your appointed Building Control Officer will check the detailed drawing is in accordance with the approved document 2013. If necessary, they will then write to us requesting amendments and clarification. If changes need to be made to the drawings, the relevant amendments will be made, and the application will be resubmitted for checking again.
4. Approval – 2 weeks
Once the building regulations drawings have been approved, they are sent out to you so that they can be given to the builder to price from. This is when the builder becomes the principal contractor and is responsible for construction design.
5. Completion
Once the building control has been approved and received, you will be personally updated by our architectural designers of the good news! At this point, the job will be complete and you are ready to start the build of your project. Your appointed Building Control Officer will attend the site at various stages, as instructed by the builder, to sign off each stage of the works.
To enquire about building regulations drawing contact us on info@onlinedrawinguk.com or 01482 441948