Architectural Drawings 
the easy way
Here's how it
works
In 3 simple steps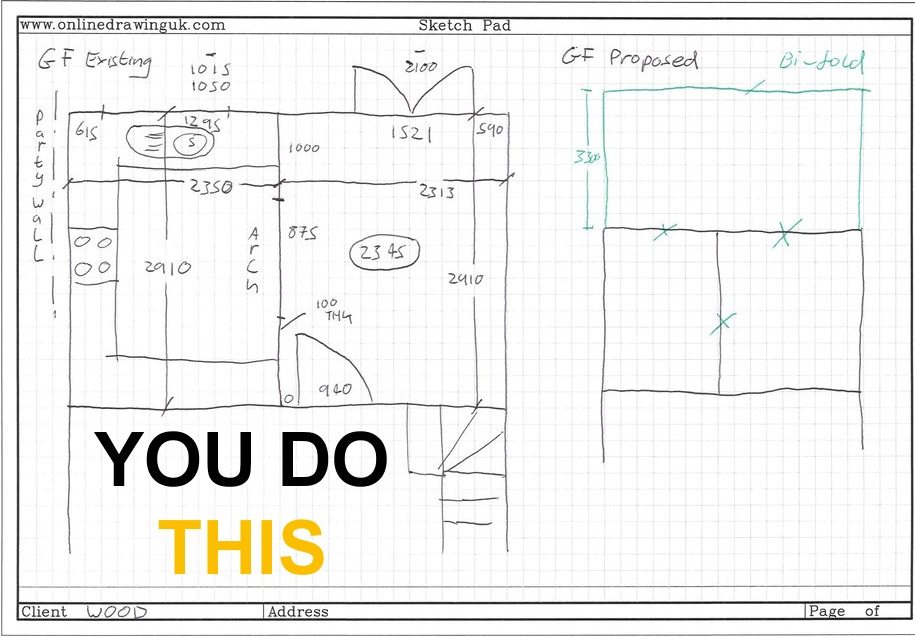 You sketch your idea. Our clients find it easier than they first think.
We'll give you all the advice you need to do this – and you don't have to be Rembrandt or Banksy to do it well
We just need a sketched representation of your idea. It's quite simple – just sketch out the rooms with dimensions.
To get you started, download the guide for sketching an extension or the guide for sketching a loft conversion, along with our sketch sheet, grab yourself a pencil and begin drawing an outline. Follow the step-by-step guide that comes with the Sketch Sheet in order to produce a detailed outline of your existing property.
We'll take your sketch and ideas – and we'll have a chat to confirm that we've fully understood your plans.
And from this we'll get to work on producing architectural drawings which meet the planning and building regulations approval process.
We have years of experience of producing drawings from client sketches, so we're sure that we can work with yours too.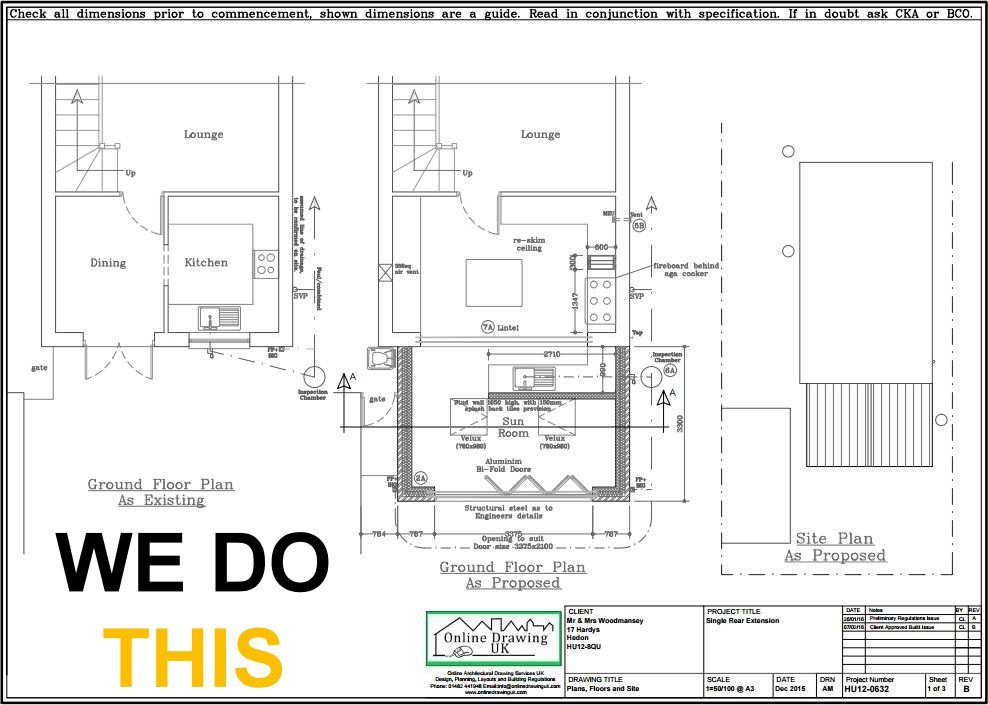 Do you enjoy dealing with red tape? No?
Well you can tick one more job off your to-do list without dealing with the headache of bureaucracy by letting us submit the plans for approval on your behalf.
If you have a 
Vision

 We will help you to turn it into reality