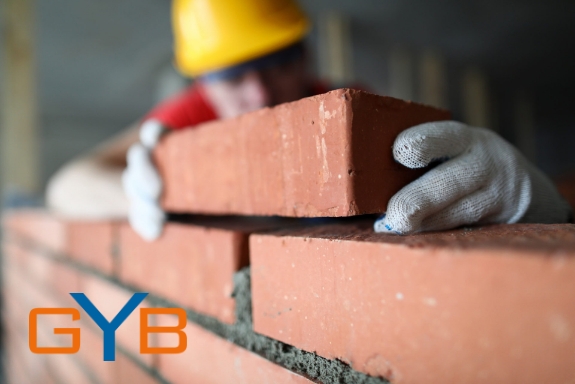 Builders in Leeds
Introducing Great Yorkshire Builders, a newly established company based in Leeds, dedicated to revolutionizing residential building work in Yorkshire. Our expertise lies in extensions, renovations, loft conversions, and new builds. With a clear vision of becoming the leading building team in the region, we continuously research industry challenges to develop innovative solutions. Our team includes experienced professionals who have previously collaborated with Online Drawing, successfully bringing their plans to life and effectively managing projects.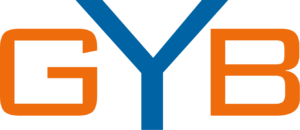 The Great Yorkshire Builders Six Step Process
Step 1: Comprehensive Assessment
We meticulously assess your requirements and conduct a thorough examination of the site and property.
Step 2: Detailed Quotation
You will receive a comprehensive and easily understandable quotation, providing a clear breakdown of all costs.
Step 3: Preparatory Phase
We present a detailed work schedule and introduce you to our dedicated support team, both on-site and off-site.
Step 4: Construction Phase
Throughout the construction process, we provide weekly updates and conduct regular contract and program reviews to keep you informed of progress.
Step 5: Final Touches
As the building nears completion, we collaborate with you to finalize any remaining items and ensure your utmost satisfaction before signing off.
Step 6: Enjoy Your Space
Once all aspects are approved and signed off, it's time to relish your newly transformed space. Remember, we are always available if you need any further assistance.
Common Challenges in Building Projects
Budget Overruns:
Failure to capture accurate initial details and requirements often results in unexpected costs during construction. Inadequate site and property assessment can also lead to unforeseen expenses, increasing the overall budget.
Lack of Clarity in Contracts:
Quotes without comprehensive details and poorly structured contracts can lead to disputes and arguments later on, leaving parties without a clear recourse and potentially derailing the project.
Unanticipated Expenses:
Excavation and wall-stripping processes may reveal unforeseen issues, leading to additional costs. The nature of the construction process makes it difficult to predict every challenge, highlighting the importance of thorough planning.
Builder Underestimation and Cost Reclamation:
Opting for the cheapest builder may initially seem appealing, but it can result in the builder realizing that the project cannot be completed within the agreed-upon price. This situation often leaves clients burdened with additional costs and feelings of regret.
Lack of Understanding of Responsibilities:
Once construction commences, builders assume responsibility for various aspects, including adhering to building regulations, applying accurate drawings, and ensuring on-site measurements are correct. Failure to understand these responsibilities can lead to complications and delays.
Inadequate Planning:
Insufficient checks and a poorly formulated work schedule can result in work being performed incorrectly or out of sequence. This can lead to abortive work, significantly increasing costs for the client and potentially causing significant repercussions.
The Demand for Building Works
After experiencing a slowdown in 2022, the demand for building works has been fluctuating and is currently showing a recent decrease. However, we remain hopeful that the situation will stabilize in the near future. Meanwhile, we strive to maintain competitiveness by being transparent with our costs, although it's worth noting that building costs have increased significantly post-COVID.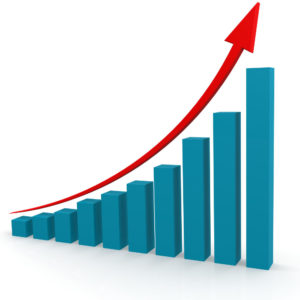 The Rise of Unscrupulous Builders
During extended periods of economic growth, there is an unfortunate side effect of an increased number of individuals seeking work. This situation provides an opportunity for unqualified or unscrupulous individuals to enter the building industry. While their motivations may vary, it results in a significant number of rogue traders slipping through the cracks.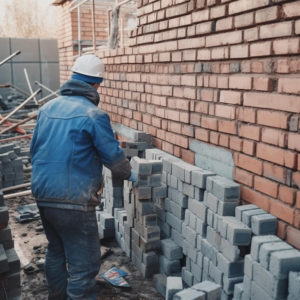 The Solution: Great Yorkshire Builders
At Great Yorkshire Builders, we take immense pride in consistently delivering excellent results to our clients. Before entering into a contract, we conduct thorough assessments, reviewing drawings, building control requirements, drainage systems, and property conditions. Our goal is to capture your specific requirements in detail, ensuring that there are no disappointments or deviations from your vision during the construction process.
Additionally, we maintain open communication throughout the project by providing detailed work schedules and keeping you informed of any delays or complications. This allows you to make informed decisions at the right time. Our commitment to transparency and customer satisfaction sets us apart as Great Yorkshire Builders, and we are dedicated to earning your agreement with our exceptional service.
Great Yorkshire Builders