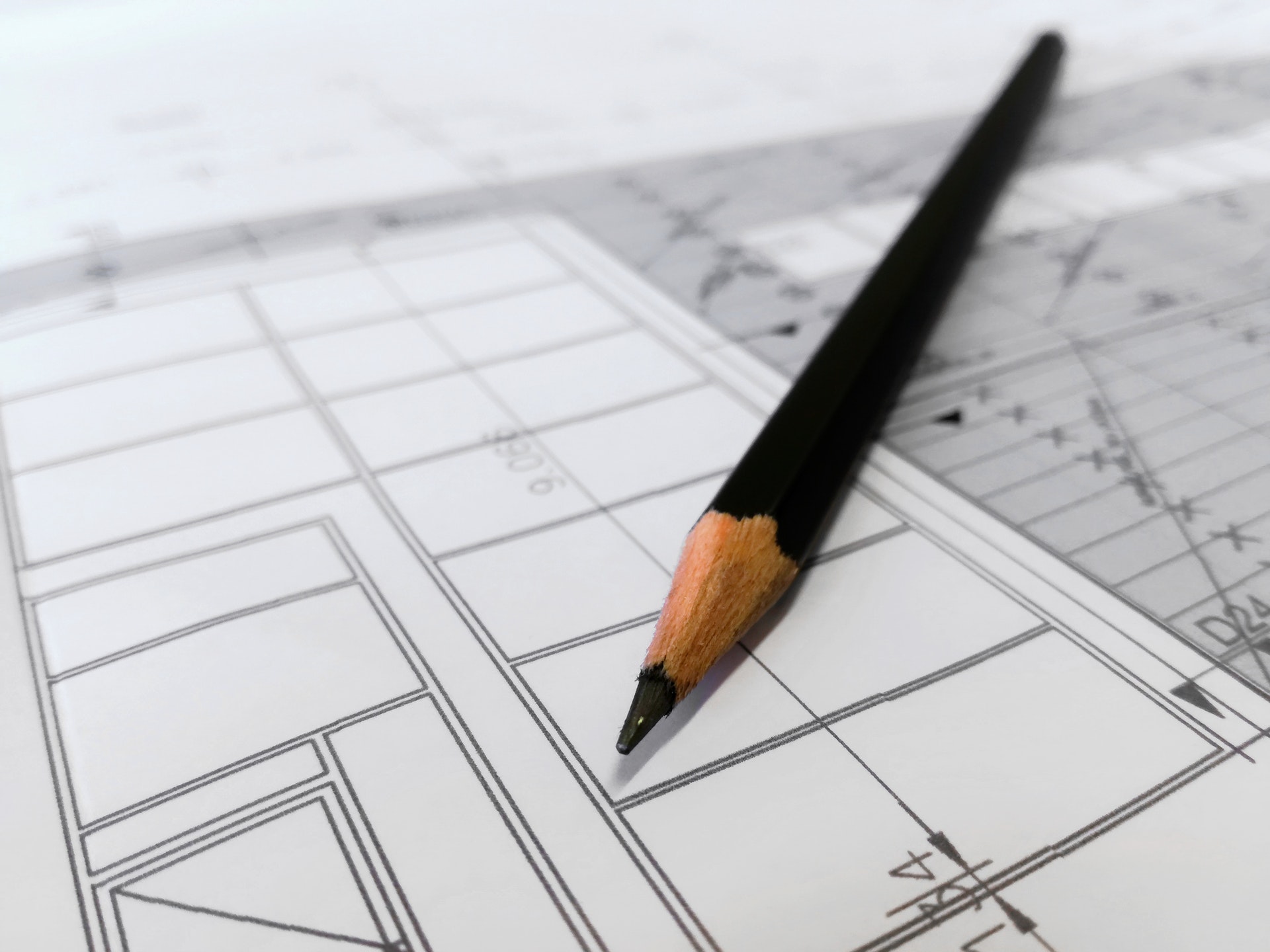 The Different Types of Planning Application and Which One You Need for Your Project
Planning is important for every type of architectural project in one way or another, even if you don't necessarily need it. There are 14 types of planning applications in total, all of which cover different types of project. Identifying which you need is crucial to the process of your build and its legitimacy.
Without over complicating the situation, this list covers each of them and their basic areas of coverage, all following the guidance of the UK Planning Portal.
Householder planning consent
For the majority of people doing small to medium work on a residential property, which is the case for most homeowners, this is the application that will be most relevant. It covers a single house having work carried out within its boundaries, and is listed as being suited for:
Extensions
Conservatories
Loft conversions
Dormer windows
Garages, car ports and outbuildings
Even for these types of project, however, if the project is small enough and meets specific criteria, householder planning permission is not needed, and instead, using your Permitted Development Rights (which we'll cover below). It's worth noting here too that for any property in a conservation area, there will also need to be further planning approval.
Full planning consent
Full planning consent is essentially for any works larger than a householder planning consent application, meaning anything that covers more than one house or multiple dwellings (including anything flat related), changing a residential property to commercial use (even partly), or anything outside of the property boundaries like a stable or annexe in some cases. That also applies to rebuilding and demolition work.
Outline planning consent
Outline planning consent is a much more generic and less brief planning application that is designed to determine the likelihood of success of a full application before it needs to be submitted. A perfect example of this in practice is a housing developer establishing if a project is worth undertaking before spending money on acquiring property. This needs to be followed up with a further application later, Reserved Matters, where the missing details are filled in and full permission can be granted.
Reserved matters
Reserve matters applications are essentially the counterpart to the Outline Planning Application, where the omitted details are then submitted and full approval can be granted. This has to be done within 3 years of the Outline Application being submitted in order to be able to serve its intended purpose.
Planning permission for relevant demolition in a conservation area
You'll need planning permission for relevant demolition in a conservation area if you live in a conservation area and want to make just about any changes to a structure, like removing any walls, fences, gates, or any other enclosing structure, or if you're demolishing any building with a volume greater than 115 cubic metres.
Listed building consent
If you want to change a listed building in any way, you'll very likely need to have listed building consent prior to the work taking place. That applies to demolition as well as any alterations or extensions to the property. Listed Buildings will automatically require a full planning or householder application.
Advertisement consent
Advertisement consent is very much what it sounds like and is simply needed for the use of things like posters, models, signs, boards, flags and other such things to be used.
Lawful Development Certificate (LDC)
A Lawful Development Certificate is essentially a statement from the council that you do not need planning permission for any work that has been done to your property. This is typically used when a person has used their permitted development rights to build something and require proof that this was done legally. It is extremely useful when it comes to home insurance and when selling a property to prove all works are legitimate.
Prior approval (& Permitted Development)
For many smaller works taking place to properties, planning permission isn't actually required. Instead, the works fall under Permitted Development. It covers things like smaller house extensions, loft conversions, and in recent years, even barn conversions where agricultural buildings are converted to dwellings. In some cases, however, even when works fall into Permitted Development, you may need Prior Approval from the local council where the impact on the surroundings is considered. It varies from project to project, but we're able to advise you on any project you may have.
Removal/variation of conditions
Removal/variation of conditions is an application in which you're able to request that the planning authority changes or omits a condition from a planning application. For example, in this case, if the council states that you are not able to build until you have had a certain level of landscape work completed however this is not possible due t your plans for the property, you can request they relax this condition.
Approval (Discharge) of conditions
Approval (Discharge) of conditions is a kind of opposite to the removal or variation of conditions. This application is to ask the planning authority to remove a barrier of a planning application that was in place because you have met the criteria, and therefore can proceed with the build.
Consent under Tree Preservation Orders
If you're intending to carry out any work in the vicinity of trees that are protected by a Tree Preservation Order, then you'll need permission from the council to be able to carry this out. That's where this form comes in. Even if not directly impacting the tree itself, this may pose limitations to your project, and it's illegal to do anything to it in disregard to the preservation order.
Notification of proposed works to trees in conservation areas
If you are intending to carry out any work on trees within a conservation area that aren't under a Tree Preservation order, you need to let the council know. That's providing the trees are over 75mm in diameter (measured from a height of 1.5m). That goes up to 100mm if the tree is being removed for the benefit of other trees.
Non-material amendment of an existing planning permission
Finally, there is the non-material amendment of an existing planning permission. This is where an application can be submitted to change a matter on a planning application that the local council (not government) has deemed to be non-material, like if it is an incredibly small change or deemed unimportant by them. The only way to determine what these things are is by viewing the information of your local council on their website or by contacting them. If your changes are deemed as non-material, your original application will still stand and simply need to be accompanied by this new document when presented or used rather than submitting a new application.
For more information and to view this information on the planning portal, visit their website here.