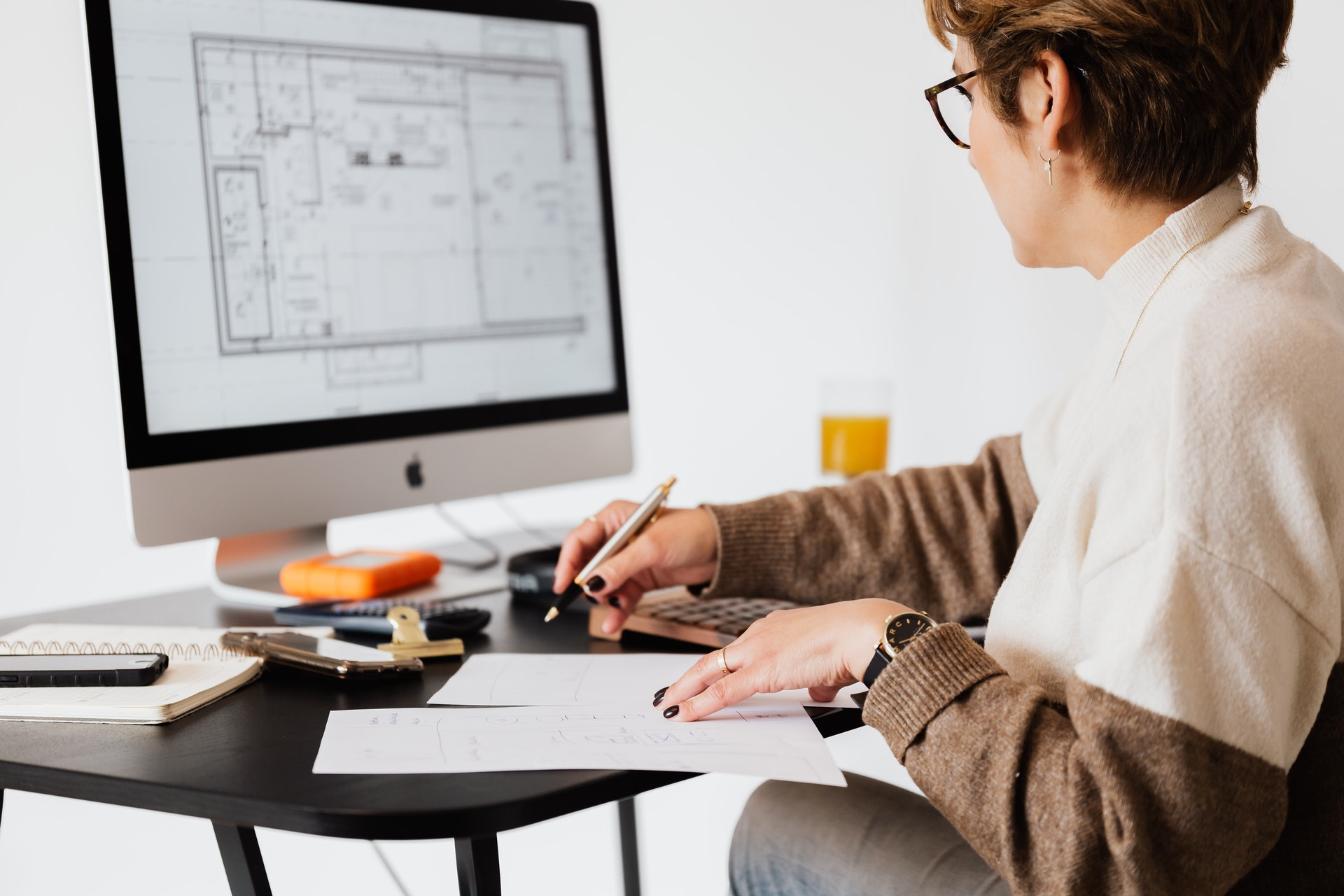 The Difference Between Design, Planning, & Building Regulations Drawings
When it comes to architectural drawings, things aren't always as simple as they might seem. It's important to understand the differences between each type and how they work together as a whole in order to create a truly successful project. Any designer or architectural professional will be able to walk you through any of these in relation to your particular project, but from a quick glance over, this is what you need to know.
What are Design Drawings?
Design drawings are to illustrate your requirements, functions and proposals against their current or existing state. Design drawings are drawings created by an architectural professional showing you what your proposed project could look like. They factor in your current home layout, any obvious details that need to be accounted for, and the information that you provide to them about what you'd like from your project.
Design drawings are generally created from a creative perspective, existing as concepts or general designs rather than taking too many of the finer points into detail. The aim overall is to help get a better understanding of what you really want, to help you make any decisions about your project, and ultimately, to help you find something you love.
What are Planning Drawings?
Planning drawings are design drawings shown in a particular format to assess it legally and its appropriateness to planning policies in a given location. They have to illustrate the wider impact of developments on people, nature and the local area. Planning drawings are the next step of the architectural process from design drawings and are created with the intention of being submitted for planning purposes. They incorporate the wider details regarding your property, boundaries, and what you're intending to do with the space of your property to help the council get a better idea of what you're proposing.
Unlike building regulations drawings, planning drawings are there only really to help the local planning authority rather than a contractor or builder of the project. They give more of an image about the space around the property, the neighbours and the rest of the street/area rather than the one individual property.
What are Building Regulations Drawings?
Building regulations drawings illustrate and describe the property's adherence to the current UK rules and standards of buildings. Building regulations drawings tend to be the final drawings created by a professional in the architectural sense unless further drawings are needed like working drawings or other more specific details. They factor in the suitability of materials, the quality of the build, the safety, energy efficiency, stability, ventilation, drainage, and numerous other areas of legislation required for a legal build to take place.
Building regulations drawings are submitted to Building Control bodies, or to private bodies acting on behalf of building control. They then either reject for amendments to be made, or approve, leaving you ready to be legally built (with their inspection throughout the build to make sure). Builders can often work directly from these drawings after they carry out their own inspection of the site to make sure there should be no issues, or construction/working drawings can be created too.