Receive free assessment, advice, and a quotation from our experienced team
Follow our simple guide to surveying your home
Follow our simple guide to surveying your home
Working closely with the you to ensure all your requirements and more of been achieved
We make sure the right permissions are applied
for correctly
Technical details will be added to your drawings and submitted to Building Control
A

FAsT & PROFESSIONAL

ONLINE DESIGN SYSTEM

our

 step by step 

ONLINE DESIGN SYSTEM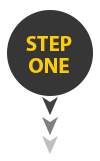 Free Assessment Price & Advice
Once you have provided us with some basic information and photos, we can go over your requirements and see the property potential. We will also be able to advise you on planning applications, and on building control requirements and issues.  Our range of highly experienced architectural design professionals will help identify any potential issues with the build, budget, planning or building regulations.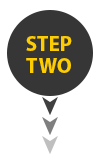 Self Survey
Once you are happy with our price and advice, we will send you our self-survey guide. The guide will explain to you in easy to follow steps, how to get the measurements we need from your property. You will also get a list of required images of your property that we will need to start work on producing your designs.
If you have any issues with this, our teams of experts are always on hand to help you.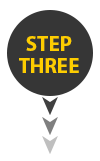 Outline Design
During the outline design phase, we will draw your home accurately and use the agreed detailed project brief to guide us in producing your first outline design(s). We will work closely with you to achieve designs to best suit your lifestyle and requirements. We won't charge for minor amendments to these designs, either. Once the basic size and shape of your designs will be agreed, design specific advice will be issued, keeping planning rules and building regulations in mind, along with a screenshot of the works.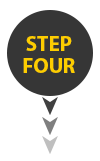 Developed Design
Once the outline design has been agreed, we can develop the design in more detail, working in your requirements considering all the site information. At this stage details such as furniture layouts, windows, doors roofing style and materials will be considered and further planning, building regulations and construction advice will be shared. Our experienced architects and architectural designers will carefully guide you through this process with their detail industry knowledge. This will be done to completion with as many design changes within the brief as necessary to perfect it.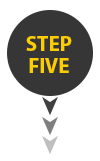 Planning Process
Once your design is confirmed and the drawings fit your requirements, it may require planning permission or an optional permitted development enquiry (certificate of lawful development). We will prepare your drawings ensuring they fit your local council's criteria and submit the drawings for planning permission or a certificate of lawful development. We will act as your agent, liaising with your local council ensuring they receive all relevant information for your designs to gain approval.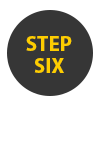 Building Regulations
During this stage, the final technical design will be reviewed, and all relevant information will be added to gain building control approval. Our typical building regulations drawings will provide a foundation plan, drainage plan, floorplans, cross-sections, elevations, appropriate construction details and specification to gain full plans approval building regulations approval. At this stage, detailing such as construction methods and materials will be added to the drawings so that if you have any preferences, we can tailor the build design. We will also source structural calculations for you if needed, too.

At this point you will be able to start the build of your project and see your ideas come to life!